Junior Account Consultant
Erin Holland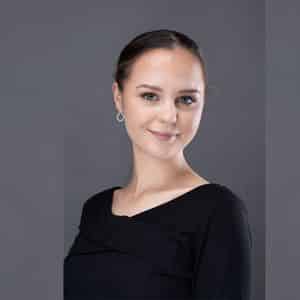 Junior Account Consultant
+442392 458008
erin.holland@arm.co.uk
About Erin
Erin's best skills are highlighted on the phone, she has an easy approach about herself. She ensures that she maintains relationships with both clients and candidates on a professional level to avoid 'sounding like a robot'!
Erin started off her recruitment path through the apprenticeship level 2, following her level 3 and has been recruiting for over 2 years now. She has an excellent level of knowledge of what is required from a recruiter.
Since joining ARM her confidence has grown and rare opportunities have been awarded to her such as – the Rail apprenticeship article!
When she's not on the phone working hard in the office, you can usually find Erin on a long walk or roaming WHSmith to top up her stationery obsession!
"Erin was absolutely amazing right from the beginning. She was well informed and has amazing customer service skills. I wasn't successful in landing the role, however couldn't be happier with the level of service I was provided by Erin. A huge asset to her team."

An asset to her team