Maritime Recruitment
A Smooth-sailing Approach to Securing the Best Maritime Talent
We supply talented maritime professionals across multiple disciplines. Simple. Effective.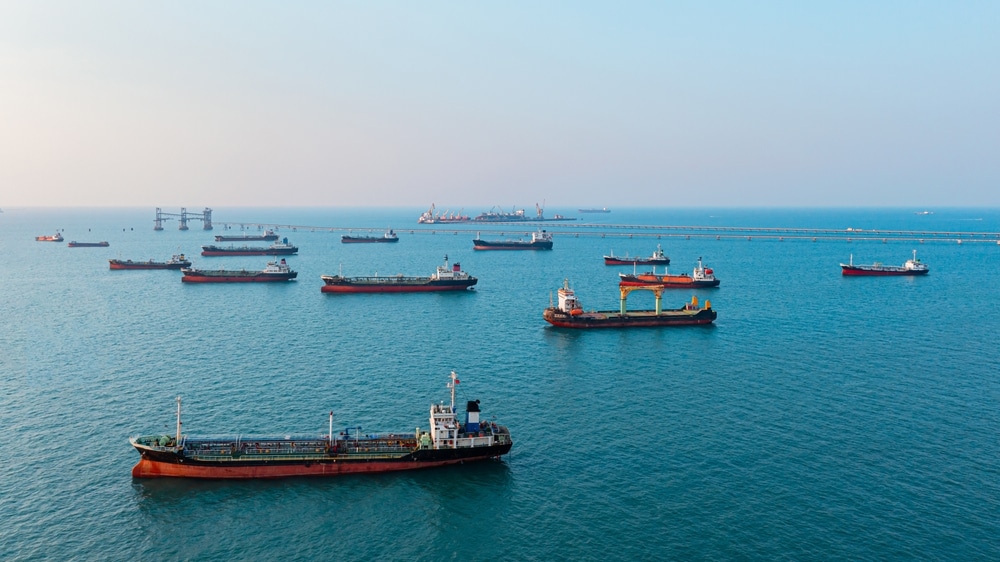 Across the Maritime team, we have the capacity to cover Technical & Commercial Shipping, Marine Engineering, Naval Architecture, Marine Surveying and all Seagoing roles.
All our operations remain compliant with the Maritime Labour Convention (MLC) – you can view our certificate here. We are an accredited recruitment and placement agency, maintaining the standards which ensure comprehensive protection of the rights of seafarers worldwide.
Advanced Resource Managers is a Maritime recruitment agency you can trust.
Shipping
Commercial and Technical shipping teams are a vital part of the shipping industry. Many of these roles are shore-based and have a direct impact on the growth of operations, finances or sales at shipping companies.
Seagoing
Seafarers are the essential lifeblood of the shipping industry. In this challenging market it remains essential that shipping businesses are able to find the crews they need. This is where our seagoing team can help.
ARM recruitment has the capability, capacity and credibility to supply entire teams and, conversely, key individuals, enabling your business to continue to thrive.
What sets us apart?
We're not just another recruitment agency, we partner with you to truly understand your talent requirements: our recruitment experts only provide you with the right talent, for the right role. We're a trusted partner of choice to our clients, and to every candidate we support.
We have expertise in working with ex-seafaring and highly qualified maritime personnel, placing them into technical and commercial shore based positions across various fields in the marine shipping industry. The people we deal with on a daily basis typically relate to technical, marine and commercial vessel management as well as professional support services (encompassing the legal and insurance professions). This includes superintendents of all types, fleet managers, senior marine and technical management executives, commercial managers, P&I claims handlers, maritime solicitors, operational professionals and board level appointments.
"ARM has proven to be an excellent resource provider for technical subcontractors. I've worked with them over the last two years and their delivery is flawless. Their team puts effort and enthusiasm into every aspect of their work."
Success stories
We are proud to work with market leaders in the marine shipping industry including ship owners and managers, oil majors, cruise operators, offshore support businesses, P&I clubs, maritime law firms, brokerage and trading houses engineering and design consultancies and classification societies.
We place experienced professionals into both shore based and seagoing positions worldwide.
We place marine and shipping experts with experience across all key vessel types including, coastal and deep sea tankers, gas carriers (LNG/LPG/Ethylene) chemical tankers, dry cargo vessels, bulk carriers, containers and general cargo vessels, cruise and passenger vessels, superyachts, specialist offshore support vessels (including DP 1/2/3 vessels) and offshore units such as FPSO/FLNG/FSRU.
We source candidates across various disciplines, including:
Seagoing
Deck / Engine / Electrical
Environmental
F&B
Entertainment & Shore Excursions
HR / L&D
IT
Medical
Shorebased
Marine/Technical/Safety Superintendents & Managers
Drydock / Maintenance Managers
Naval Architecture & Design
Vessel Operations
Chartering / Broking / Trading
Marine Insurance / Law
HR & Crewing
Maritime Job Vacancies
Here's a selection of the live roles we have within the Maritime industry.
Maritime Labour Convention Article 1.4
Advanced Resource Managers Ltd (incorporating both Advanced Resource Managers Ltd and Advanced Resource Managers IT Ltd) will be compliant with the provisions of the Maritime Labour Convention with respect to crew recruiting and placement as detailed in Article 1.4 of the convention and as required under United Kingdom Legislation.
This requires:
It will not maintain a black list to prevent individual seafarers from gaining employment.
There is not a charge made against the seafarer for providing them with employment or to register for employment on the website.
We will ensure that seafarers recruited or placed are qualified for the job concerned and undertake reference checks to provide assurance.
We will maintain an up-to-date register of all seafarers recruiter or placed through us.
That the client's seafarers' employment agreements (SEAs) are in accordance with flag state laws and regulations, as is any Collective Bargaining Agreement (CBA) that forms part of the employment agreement.
Inform seafarers of their rights and duties under their employment agreements prior to engagement.
Examine and respond to any complaint concerning their activities and advise the competent authority (Flag State) of any unresolved complaint.
Make sure, as far as reasonably practicable, that the owner/management company / Captain has the means to protect seafarers from being stranded in foreign port.
Read the full article here.
Complaints process for seafarers
If you have a compliant please call us in the first instance so we can try to resolve your complaint informally. If you remain unsatisfied, please let us know in writing to: Quality Assurance Manager – Shore House, North Harbour Business Park , Compass Road, Portsmouth, PO6 4PR or email complaints@arm.co.uk. Please provide us with all the relevant documentation in relation toy our complaint.
The QAM will send a written response within 10 working days of receipt of all complaints. If we need to change any of the timescales above when dealing with your complaint, we will let you know and explain why. Please note that in any event, we will comply with any statutory procedures that may relate to your complaint.
If you are still dissatisfied with the way we have handled your complaint, you can contact the Maritime Coastguard Agency (MCA).
Should you have an unresolved complaint about ARM or the ship/vessel, you should contact the MCA by writing to MLC Coordination Group, Maritime and Coastguard Agency, 105 Commercial Road, Southampton, Hampshire SO15 1EG or emailing mlc@mcga.gov.uk.
View the onboard MCA procedure here.
Useful Links
Seafarer working and living rights: Overview – GOV.UK (www.gov.uk)
Maritime Labour Convention 2006 – November 2016 (publishing.service.gov.uk)
Maritime labour convention, 2006 definitions – GOV.UK (www.gov.uk)
Upload your CV
You don't have to scour the job-boards for the best roles, upload your CV and we'll be in touch when the right position come up.
Upload CV
Register a vacancy
Got a position that needs filling? Let us know and we'll work with you to find the perfect person.
Find talent
You're in good company
We've supplied impeccable Maritime talent to the following companies.
Success stories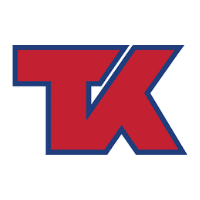 Faqs
If you're passionate about Maritime, a career in the Maritime industry could be the perfect fit for you. At ARM, we understand the importance of recruiting talented individuals who share our enthusiasm for this exciting field.
To get started, consider pursuing a degree in a relevant field such as Maritime roles. Gaining work experience through internships or apprenticeships can also provide valuable insight into the industry and help build connections.
Networking is key in the Maritime industry, so attend industry events and join professional organisations to connect with professionals in the field. Additionally, building a strong portfolio of your work, such as designs or projects you've worked on, can demonstrate your skills to potential employers.
Finally, consider joining our team at ARM! We offer a range of opportunities for motivated individuals to join our dynamic and innovative company, from graduate programs to experienced hire positions. Apply today and start your journey towards an exciting career in the Maritime industry!'
A career in the Maritime industry offers excitement, innovation, and opportunity. With the increasing demand for Maritime roles, there's never been a better time to join this rapidly evolving sector. You'll have the chance to work on cutting-edge projects, pushing the boundaries of technology and performance.
In addition, the Maritime industry offers a wide range of roles, from Maritime roles, there's a place for you in this dynamic field.
At ARM, we believe in fostering talent and providing opportunities for growth and development. Join our team and you'll collaborate with experts in the field, gaining valuable experience and building a successful career in the Maritime industry.
The Maritime industry is a thriving and exciting field, offering a wide range of career paths and opportunities. With the increasing focus on sustainability and technological advancements, the industry is experiencing significant growth and evolution.
A career in Maritime can be rewarding and challenging, allowing you to work on cutting-edge projects and contribute to shaping the future of transportation. From Maritime roles, there are various roles available to suit different skill sets and interests.
Moreover, the industry offers competitive salaries and benefits, as well as opportunities for professional growth and development. With the rise of Maritime business demand, there's never been a better time to join this dynamic field.
Overall, a career in Maritime can be a great choice for those who are passionate about Maritime roles. It provides a challenging and rewarding environment, with opportunities for professional growth and contribution to a rapidly evolving industry.
Pursuing a career in the Maritime industry offers numerous benefits. Firstly, it provides an opportunity to work with cutting-edge technology and grow your own portfolio. Additionally, the industry offers a wide range of roles, Maritime roles, catering to diverse skill sets and interests.
Moreover, the Maritime industry is known for its fast-paced and dynamic environment, providing a challenging and exciting work atmosphere. Furthermore, the industry offers competitive salaries and benefits, as well as opportunities for professional growth and development.
Another advantage of working in the Maritime industry is the potential for global exposure, with many companies operating internationally. This provides individuals with the chance to work with people from different cultures and backgrounds, expanding their knowledge and expertise.
Lastly, careers in the Maritime industry often come with a sense of pride and satisfaction, as professionals have the opportunity to create products that bring joy and convenience to people's lives.
The Maritime interview process typically consists of the following steps:
Phone interview: This is a brief conversation to assess your skills and experience and to determine if you are a good fit for the role.
Technical interview: This is a more in-depth interview where you will be asked technical questions about the Maritime industry.
Behavioural interview: This is an interview where you will be asked questions about your past experiences and how you have handled certain situations.
Case study: You may be asked to complete a case study as part of the interview process. This is a problem-solving exercise that will assess your skills and abilities.
Meet the team: You may be invited to meet with the team you would be working with. This is an opportunity for you to get to know them and for them to get to know you.
The specific steps of the interview process may vary depending on the company and the role you are applying for. However, this should give you a good idea of what to expect.
Here are some tips for acing your Maritime interview:
Do your research: Learn about the company and the role you are applying for.
Be prepared to answer technical questions: Brush up on your knowledge of the Maritime industry.
Practice your answers to behavioural questions: Think about examples of times when you have demonstrated your skills and abilities.
Dress professionally: First impressions matter, so dress appropriately for the interview.
Be confident: Believe in yourself and your abilities.
"We work with a number of resource partners, but ARM are definitely at the top of the pile- due to their helpful and positive attitude."
"ARM are an organisation that have always worked hard to help maximise the quality of service they provide to us, along with a flexibility to always meet our changing operational needs and proactively contributing to the improvements of our internal processes."
– Flexible, proactive, professional –
"I have worked with ARM on several occasions, and found them to be not only a resourceful, go-to supplier, but a pleasure to work with. Their communication is always open, honest, frequent and they deliver what they promise, and in most cases, more."
"As an employee recruited through ARM, the service and personal attention I received when searching for jobs was fantastic. They managed to place me in an amazing position that was perfectly suited to my experience."
– Tailored precisely to you –
"You don't often have an agency rep with you every step of the way, but they certainly did that. It's refreshing to see an agency actually care if the job is right for you, or how your interview went."
– We're with you. Every step of the way. –
"I had an excellent experience with ARM, and have happily accepted a job offer. I would encourage others to use this terrific service."
– Right people, right jobs. –
The right talent delivered to you
Looking for a recruitment agency who specialises in attracting, engaging, and securing talent within your sector? Get in touch with our expert consultants today.