Ask anyone what they love most about work and in most cases, the first thing they mention is 'the people'. We spend a massive proportion of our life at work and we're with our teammates far more than our loved ones, so liking your colleagues is fairly important. As recruiters and as employees ourselves, we extol the value and benefit of (watch out, here comes the cliché) team fit, but it's so true. A great team can do great things.
Case in point is our Team of the Year, Automotive. They were celebrated because they each have particular strengths that, when combined, form a greater whole than the separate parts. Plus they're good mates, too.
It doesn't matter whether you're working with people on a long or short term basis, most of us love working in a team. Here are a few reasons why:
Why do we love working in a team?
1. The chance to make friends
It sounds twee, but how many of us would have met, let alone befriended, the people we sit next to every single day? Work brings together individuals from all walks of life, with interests outside the office which are as different as can be. Your new best friend could be just across the desk and will always disseminate last night's TV / have a laugh / share biscuits with you. Crikey, you might even marry them…
2. They have your back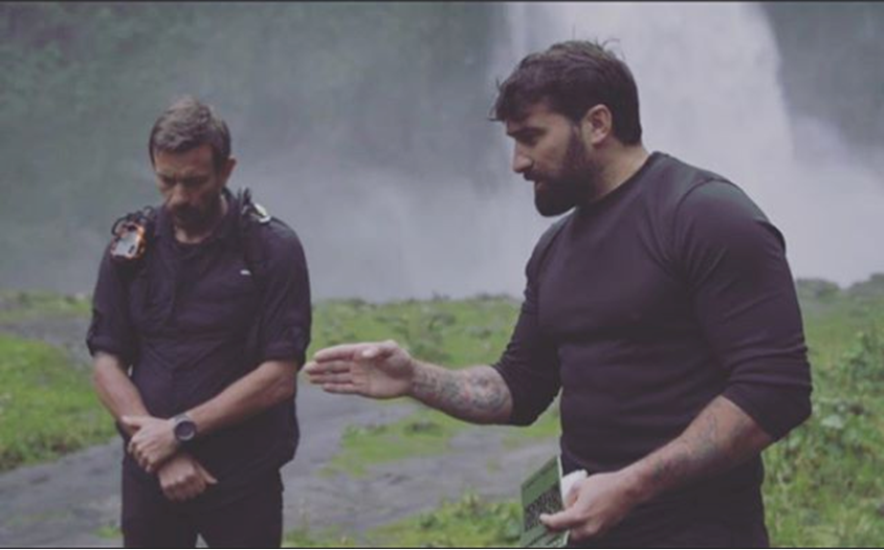 We recently welcomed star of C4's Mutiny, Ant Middleton, to our end of year event. As an ex-special forces professional, he spoke about the importance of having good people around you; how they provide support and importantly, have your back. Ant mentioned that when he found himself in unmentionable situations, a reassuring hand on the shoulder would turn everything around.
While our work lives are probably not as dramatic, team mates tend to stick up for each other, cover during periods of absence and help out in busy times. They support you when you make mistakes, they encourage you to meet your goals. They provide that a virtual, reassuring hand on the shoulder which is so very vital in the workplace.
3. Your combined skills make one awesome whole
We all have different strengths, even within a team of similarly-skilled people. Your colleague might be more strategic than you, where you're more technical. Yet when the right mix of people and skills are brought together, as mentioned above with Automotive, the results can be amazing.
4. Mission success
Being part of a team is like being in an exclusive club. Sometimes it can feel as though it's your team versus the world. You may have individual goals and targets, but ultimately, you're all working towards what Ant Middleton calls 'mission success' – you have shared goals and that's what unites you.
5. People to share the good times
It's lovely to be recognised, but it's even better if the whole team is rewarded as you can really celebrate without feeling the need to be modest. Just like our Big Dog winners discovered.
The combined achievements of this salubriously-named group of top performers were rewarded with a fantastic trip to Munich in March, where they sampled the sights, sounds and perhaps a little beer in the German city. Visits to the Allianz Arena, the BMW Museum and the English Gardens were made all the more memorable because the team was there.
Having people around to share the good times is something we all enjoy.
6. You're not alone
While we're probably all fairly autonomous, there are always times when it's good not to be on your own. Whether it's putting several heads together to create the world's next amazing idea, trying to figure out that word which is on the tip of your tongue or working late on Friday to meet that deadline, it's nice to have other people around.
7. Someone to make the tea
You're working towards a deadline; you can't stop. People are demanding more and more, but you haven't even grabbed a sandwich. It's half past three. You're not sure how you're going to get all of this done. And then one of your team mates says: "Anyone want a tea?"
That's what team work is all about; knowing when it's time to get a round in.
What makes a good team player?
Reliability– doing what they say they will, producing top quality work and always hitting deadlines.
Goes above and beyond – takes on extra responsibility or workload, helps colleagues when required and uses their initiative to take things forward.
Great communication – the ability to communicate ideas clearly and honestly, respecting the views of other team members.
Easy to get along with – generally a lovely person – the type that doesn't discuss last night's Great British Bake Off until they know everyone in the team has caught up!
What do you love about working in a team? Or is it time to find a new one? Let us know what you think.