From Senior HR Business Partner to Chief People Officer…
I always think that a milestone anniversary makes you think not just of the future but the journey you have been on and all that you have achieved.
Last weekend was my 10-year anniversary with Serocor, not quite sure where that time has gone! Initially, I joined thinking that I would stay a couple of years, gain experience within a recruitment/sales environment and then move roles again, but clearly that's not been the case and I'm still enjoying each and every day here.
It's hard to imagine working anywhere else, but prior to the Serocor Group I spent 24 years at Hampshire Constabulary (employed, not banged up I might add!). I then went on to work for 4 ½ years at Portsmouth Football Club before joining Serocor as Senior HR Business Partner.
Since my time here I've progressed through to HR Director, then in 2020 following an MBO, I was appointed as Chief People Officer and a board member. For me personally this has been a dream come true, all the hard work has paid off and the support I have been provided has been incredible.
5 year cancerversary…
It's not all about work (although some weeks it can seem like it), I have had both of my sons settle down, buy houses, one got married (the other son gets married next year), we welcomed a new grandson,  I reached the age of 50 (a few years ago now) and had some fantastic holidays too!
My journey has not been all smooth sailing, there have been some hurdles along the way. At the age of 49 I was diagnosed with breast cancer, as you can imagine a total shock and panic about how I was going to cope, wondering if would I survive and just how was I going to manage day to day living.
The stubbornness in me would not let me be that "cancer patient" and with the support of the board (and my family) I worked through my treatment which included surgery, chemotherapy and 19 rounds of radiotherapy.
I lost my hair, and at times felt very poorly but I loved coming into work and having the support of not only my team, but the wider business which kept me focused on the future. It was then that I realised that this company and the people who work within it are a great team, we can all pull together to support one another.
I knew I was going to be writing this blog and looked back on some photos. This is one I have never shared before but now feel confident to do so: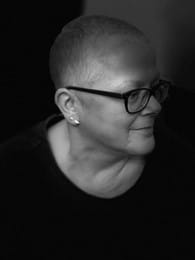 But this is me today, and shows just how far I have come:
Thankfully, I have hit my five-year cancerversary and although the worry never totally leaves, I know I can face any future battles. During this period I received some great support and counselling through Breast Cancer Care, so never be afraid to reach out for help.
So why am I now talking about my journey? As I said previously my 10-year anniversary is a real milestone for me, there is still a lot to achieve and look forward to. Over the past few years everyone has had challenges, Covid being possibly the biggest one, but together we can get through it.
Working in an environment that is supportive, enables individuals to be themselves, offers mentoring, mental health support, coaching and an incredible career path makes every day enjoyable and achievable.
Also, for milestone anniversaries at Serocor you can chose a reward, so I am looking forward to having an incredible holiday with my husband, who has supported me throughout everything.
If you're considering your career options, I cannot recommend the Serocor Group (Advanced Resource Managers and Optamor) enough. We're always on the look for new talent, so do took at our careers page.